Global declines in carnivore populations could embolden plant eaters to increasingly dine on succulent vegetation, driving losses in plant and tree biodiversity.
Read more...
New UBC prof explores the grip of Aboriginal gang life in the Prairies
In a new international research program, undergrad students bring home tales of courage and lessons for society.
A UBC doctor says crossing the line from alleviating suffering into assisted suicide could lead us into murky waters.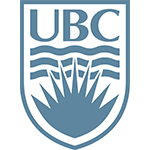 UBC has received $11.6 million for 16 new and renewed federally funded Canada Research Chairs.
---
---
Opinions
Let scientists share their research knowledge
Sarah Otto says scientists should be allowed to speak freely about their work and Canada must support science communication
, in the 
Toronto Star
.
Read more here...
Expert Spotlight
A UBC Journalism prof's new book explores social media and the power of sharing.
---
---