A professor searches for new meaning in one of the country's most iconic photographs.
Read more...
UBC experts are on hand to discuss ISIS and Canada's role in the U.S.-led coalition to tackle Islamic extremism.
An 87-year-old Canadian doctor of Japanese ancestry is the first student in a new UBC program on Asian Canadian studies.
Children of college-educated parents eat more vegetables and drink less sugar according to a new study from UBC.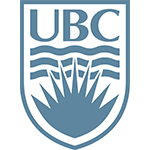 Seven University of British Columbia faculty members have been inducted into the Royal Society of Canada.
---
---
Opinions
Civility and the city
UBC's Bruce McManus discusses how best to measure the civility of a city in a new op-ed in the
Vancouver Sun
. 
Read more...
Expert Spotlight
Ahead of the new TV season, a UBC media expert discusses how must-see TV is a thing of the past.
---
---