UBC experts are available to comment in the wake of U.S. President Barack Obama's veto of legislation approving the Keystone XL pipeline.
Read more...
Professor Robin Lindsey, CN Chair in Transportation and International Logistics at UBC's Sauder School of Business, says the proposed Congestion Tax is far from perfect, but may be better than the alternative.
With more than 100 million Facebook fans, his own museum, and a blossoming career as a male model with his own line of clothing, there's no doubt Portuguese soccer sensation Cristiano Ronaldo is known for more than just his skills on the pitch.
The number of seagulls in the Strait of Georgia is down by 50 per cent from the 1980s and UBC researchers say the decline reflects changes in the availability of food.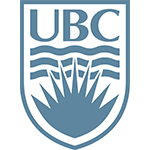 The RCMP has released a statement advising the community of an assault that occurred on Sunday, February 22, 2015 in the South Campus area. We are providing the full text of the RCMP advisory inside.
---
---
Opinions
Canadians should take privacy into their own hands
UBC political scientist David Moscrop reviews recent legislation that impact Canadians' privacy rights.
Read more here...
Expert Spotlight
February 19 is Lunar New Year, marked by lion dances, lucky red envelopes and firecrackers. It's also a time for tradition, celebration and family reunions.
---
---