A tuition waiver is opening up a whole world of fresh possibilities for current and former youth in care
Read more...
Black Republicans trust the United States government more than other political groups, finds a new study from UBC.
During her summer break UBC's Rachel Talalay managed to fulfill one of her dreams: working on the classic TV series Doctor Who.
UBC researchers are making blood thinners a lot safer by developing a universal antidote that works on a dozen heparin products.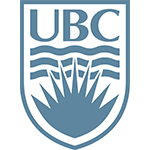 The 2014 BCKDF supports a wide range of UBC's research specializations including cancer genomics treatments, fuel cell technology and planetary sciences.
---
---
Opinions
When it comes to stopping cancer, we physicians will always opt for more information
Breast and prostate cancer screenings are worth doing, even with the risk of false positives, say two UBC professors in the
National Post
. 
Read more here...
Expert Spotlight
A UBC expert comments on NIMBYism, poor voter turnout and more leading up to Vancouver and Toronto elections.
---
---