A campus community begins the process of building new orientation traditions.
Read more...
Atlanta International Airport is the most efficient airport in the world, according to a comprehensive ranking of global airports, conducted by UBC's Sauder School of Business.
Renowned author Wade Davis has attracted hundreds of students to his first course, Introduction to Anthropology.
Male stickleback fish that protect their young have bigger brains than counterparts that don't care for offspring, finds a new UBC study.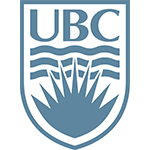 UBC is working actively to improve safety on its Vancouver Point Grey campus as students head back to school for the Winter Term that starts September 2.
---
---
Opinions
The North Pole is a distraction
Canadian surveying expeditions near the North Pole are unnecessary, according to a Globe and Mail op-ed by UBC's Michael Byers.
Read more...
Expert Spotlight
What mining companies and government regulators can learn from the recent catastrophic tailings pond spill.
---
---