UBC is preparing to welcome 8,360 incoming students, its largest ever first-year class. President Arvind Gupta will greet many of them at an Okanagan rally at 8:30 a.m. and Vancouver campus pep rally at 2:30 p.m.
Read more...
Atlanta International Airport is the most efficient airport in the world, according to a comprehensive ranking of global airports, conducted by UBC's Sauder School of Business.
Renowned author Wade Davis has attracted hundreds of students to his first course, Introduction to Anthropology.
UBC doctoral and postdoctoral researchers have impressed federal agencies to the tune of $5.7 million in funding from two separate programs.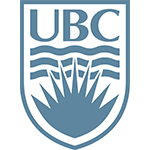 UBC welcomes 7,500 new students with Imagine, a one-day orientation program featuring a pep rally where UBC President Arvind Gupta will address the new class.
---
---
Opinions
Wildfires are dangerous, and so is wildfire smoke
Wildfire smoke poses an indirect and underappreciated threat to health, say researchers in UBC's School of Population and Public Health.
Read more...
Expert Spotlight
Schools need to take a more evolved approach to school safety, says a UBC expert.
---
---