UBC's Andrea Bundon and Paralympic skier Margarita Gorbounova bring the best out in each other at the Sochi Paralympic Games.
Read more...
Why do lenders repeatedly loan money to sovereign borrowers who promptly go bankrupt? When can this type of lending work? The answers may lie with a 16th-century Spanish monarch.
UBC Political Scientist Arjun Chowdhury explores the fight for democracy in Ukraine, Thailand and Egypt.
Climate change may test lizards' famous ability to tolerate the heat, making habitat protection vital, according to a new study by UBC and international biodiversity experts.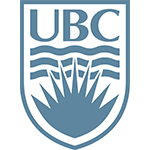 UBC Board of Governors chair John Montalbano will announce the University's new president and vice chancellor.
---
---
Opinions
City's plan gets most things right
Vancouver's vision for the Downtown Eastside isn't perfect, but it's promising, says UBC's Michael A. Goldberg, professor emeritus of strategy and business economics.
Read more...
Expert Spotlight
UBC's Francesco Duina explores how Americans make turning points into Hallmark moments.
---
---