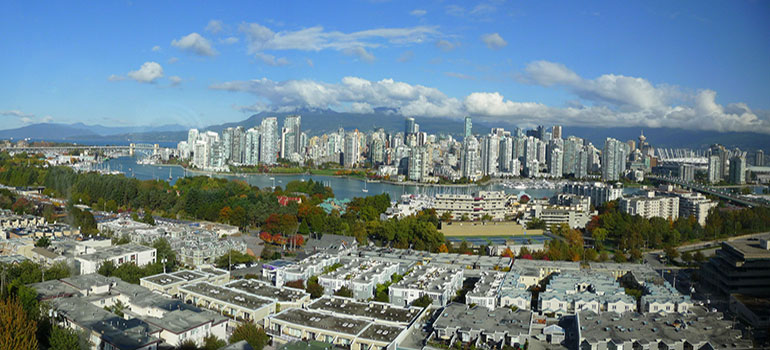 Today, the federal government is releasing a report on the consultations it conducted this fall on the National Housing Strategy. The report is expected to address a host of issues concerning supply, demand and affordability across Canada. In this Q&A, Penny Gurstein, affordable housing expert and the director of UBC's school of community and regional planning, talks about the serious housing issues that a national strategy could address.
Why a national housing strategy? And why now?
Since the mid-1990s, the lack of federal leadership has exacerbated Vancouver's and other municipalities' problems concerning lack of rental stock and high housing prices. Municipalities have limited resources and if there is no attention to a problem at higher levels of government, options for solutions are limited.
We need a nationally coordinated approach to the different housing needs in our provinces and territories. Urban areas have different needs than rural areas, but a national platform will ensure that the priorities are clear and that resources are provided where they are needed.
A national approach can more effectively address some of the bigger concerns such as the role played by global capital in housing price and supply. Global capital goes where it wants to go and a single municipality acting alone cannot cope with its impact on local housing stock.
What policies or changes are you hoping to see in the federal report?
Overall, I hope that there is recognition that we need a holistic approach to housing policy.  One of the key issues that I think will be addressed is that the federal government needs to stimulate the production and protection of private and subsidized rental housing through tax credits and financing and funding schemes. Another key issue is the need to end homelessness. While I don't think the report will come out with specific recommendations, it would be important for the federal government to link federal transportation investment with the production of affordable housing to ensure that these units were located near transit. It also would be important to address the support for non-profit and co-operative housing societies whose operating agreements with the federal government are coming to or have reached an end.
I think we will see more groups being involved in the process. When government started leaving housing development in Canada to market forces in the 1990s, other actors stepped in to fill the gap such as non-profit housing societies. These actors have gained a certain expertise and are now stakeholders that Canada Housing and Mortgage Corporation recognizes should be involved in a national housing strategy going forward.
Your report last year on public housing trends showed that Canada is building much less public housing despite the growing need for it. Why is affordable public housing important?
Where ownership is not possible or desired, people should have the option to rent at prices they can afford. And for low-income groups, social or public housing is an essential support.
The 1980s was the heyday of federal involvement in affordable housing. In the 1990s, government started leaving responsibility for social housing to federal and provincial governments and unfortunately this led to a situation where there were fewer affordable housing units being available. We still see the consequences of this today. The number of homeless individuals and those at risk of homelessness has dramatically grown over the last 20 years. I'm hopeful that the new strategy will address the serious gaps in our housing system.