June 10, 2015
UBC's Alfred Hermida says journalists need an entirely new approach to delivering the news if their role is to continue.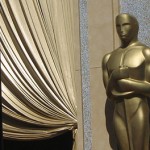 February 19, 2015
A UBC marketing and behavioural science professor discusses how businesses will be utilizing social media during the Oscars to reach consumers.
Media Release | January 21, 2015
When a powerful earthquake devastated China's Sichuan province in 2008, the disaster was too catastrophic for authorities to stay on top of events as they unfolded.
January 19, 2015
On Thursday, January 29 at 3 p.m., join UBC President and Vice-Chancellor Arvind Gupta in his first ever Twitter Town Hall.
June 18, 2014
Researcher studies how police use Twitter to protect and serve.
Media Release | November 8, 2013
Would-be donors skip giving when offered the chance to show public support for charities in social media, a new study from UBC's Sauder School of Business finds.
August 28, 2013 - by Christopher Schneider
For the class of 2017–a generation raised on social media–words like "privacy" and "friends" take on new meanings.
May 1, 2013 - by Basil Waugh
Business grad and tech startup CEO Dustin Sproat scores NHL interest with hockey app
February 6, 2013 - by Bethan Williams
A new UBC course connects two schools to prepare students for the real world
Media Release | November 29, 2012
Giving customers a chance to complain can be a bad idea if customers believe they're to blame for a product's failure, a new study from the Sauder School of Business at UBC shows.
Media Release | June 16, 2011
The University of British Columbia has experts who are available to comment on the post-game riots in downtown Vancouver.
Media Release | May 11, 2011
The increased competition for attention in the digital era has not eroded public confidence in the mainstream news media, according to a study by researchers from UBC's Graduate School of Journalism.
Media Release | April 27, 2011
A new study finds nearly 60 per cent of Canadians – the equivalent of more than 15 million people – regularly visit social networking websites, with the majority of users saying social media exposes them to a broader range of news and information than traditional media.
February 18, 2010
UBC has a number of experts ready to comment on the phenomena of "strategic nationalism" – where hockey fever can induce patriotism – the lightning quick mood changes within social media and the different faces of pride, from authentic to hubristic.