A professor searches for new meaning in one of the country's most iconic photographs.
Read more...
On Thursday, September 18, voters will decide whether Scotland should separate from the United Kingdom and become an independent country. UBC scholars are available to discuss the implications of the Scottish vote.
An 87-year-old Canadian doctor of Japanese ancestry is the first student in a new UBC program on Asian Canadian studies.
Children of college-educated parents eat more vegetables and drink less sugar according to a new study from UBC.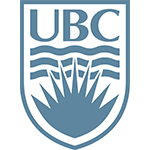 Seven University of British Columbia faculty members have been inducted into the Royal Society of Canada.
---
---
Opinions
Leadership lesson from Kofi Annan
People can learn a lot about how to lead from Kofi Annan, says UBC Sauder School of Business Dean Robert Helsley.
Read more...
Expert Spotlight
Ahead of the new TV season, a UBC media expert discusses how must-see TV is a thing of the past.
---
---