The presidents of the University of British Columbia and Simon Fraser University are saying "yes" in the coming transportation and transit funding plebiscite.
Read more...
Professor Robin Lindsey, CN Chair in Transportation and International Logistics at UBC's Sauder School of Business, says the proposed Congestion Tax is far from perfect, but may be better than the alternative.
With more than 100 million Facebook fans, his own museum, and a blossoming career as a male model with his own line of clothing, there's no doubt Portuguese soccer sensation Cristiano Ronaldo is known for more than just his skills on the pitch.
UBC microbiologist J. Thomas Beatty, bioengineer John Madden and chemist Curtis Berlinguette are working across disciplines to develop a new generation of solar cells. Their inspiration? Mother nature.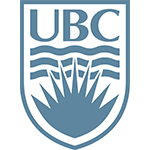 The RCMP has released a statement advising the community of an assault that occurred on Sunday, February 22, 2015 in the South Campus area. We are providing the full text of the RCMP advisory inside.
---
---
Opinions
Vancouver needs a city-wide plan to manage growth
Penny Gurstein, Director, School of Community and Regional Planning at UBC, on why Vancouver's urban success has come at a cost. Read more
here...
Expert Spotlight
Is your relationship going stale? UBC psychology researcher Heather Morton explains the research behind flagging libidos, and offers tips on reigniting the flames of passion.
---
---