People who prefer to walk and who live in neighbourhoods that promote walking report healthier lifestyles and better health outcomes than those who want to walk but who live in more car-friendly neighbourhoods.
Read more...
Gender equality boosts a country's Olympic medal count not just for women, but for men as well, shows a new study from the University of British Columbia.
An 87-year-old Canadian doctor of Japanese ancestry is the first student in a new UBC program on Asian Canadian studies.
Children of college-educated parents eat more vegetables and drink less sugar according to a new study from UBC.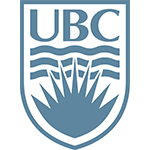 Seven University of British Columbia faculty members have been inducted into the Royal Society of Canada.
---
---
Opinions
Civility and the city
UBC's Bruce McManus discusses how best to measure the civility of a city in a new op-ed in the
Vancouver Sun
. 
Read more...
Expert Spotlight
A UBC expert makes the case for eating insects.
---
---