UBC researcher is sending yeast to the International Space Station to learn about genetics and the environment.
Read more...
A UBC expert comments on whether voters will say 'Aye' or 'Nae' to independence in this month's Scotland referendum.
UBC grads say a humanities degree is perfect for a rapidly evolving job market.
A gambler's decision to stay or fold in a game of cards could be influenced by a chemical in the brain, suggests new UBC research.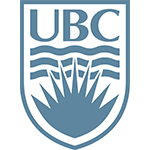 Seven University of British Columbia faculty members have been inducted into the Royal Society of Canada.
---
---
Opinions
It's time for QP 2.0
Canadian politics, specifically Question Period in the House of Commons, should embrace the digital age, says UBC's David Moscrop.
Read more...
Expert Spotlight
Vancouver School of Economics expert Kevin Milligan sheds light on the employment gap between mothers and fathers.
---
---