After 40 years and more than 370 graduates, UBC's Indigenous teacher education program remains as vital as ever.
Read more...
Faculty experts are available to comment on municipal election issues in advance of the Nov. 15 elections across B.C.
A UBC Journalism prof's new book explores social media and the power of sharing.
A UBC doctor says crossing the line from alleviating suffering into assisted suicide could lead us into murky waters.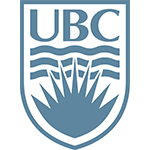 UBC has received $11.6 million for 16 new and renewed federally funded Canada Research Chairs.
---
---
Opinions
Cervical cancer can be prevented
Two UBC Obstetrics and Gynecology residents are urging parents to vaccinate their daughters against human papilloma virus in the
Vancouver Sun
.
Read more here...
Expert Spotlight
A UBC international relations expert says Canada's involvement is first and foremost a political signal.
---
---