After 40 years and more than 370 graduates, UBC's Indigenous teacher education program remains as vital as ever.
Read more...
Faculty experts are available to comment on municipal election issues in advance of the Nov. 15 elections across B.C.
A UBC Journalism prof's new book explores social media and the power of sharing.
A new test could help physicians predict within an hour if a patient will develop severe sepsis so they can begin treatment immediately.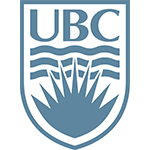 UBC has received $11.6 million for 16 new and renewed federally funded Canada Research Chairs.
---
---
Opinions
The shootings in Ottawa won't change this country
The attack on Parliament Hill changes nothing about the safety of Canadians, writes UBC political scientist David Moscrop in the 
Ottawa Citizen. 
Read more here...
Expert Spotlight
New UBC dean discusses genetically modified foods, fresh versus canned, and other hot food topics.
---
---