UBC's quest to understand and treat Alzheimer's disease is being bolstered intellectually and technologically thanks to three gifts from philanthropist Charles Fipke.
Read more...
UBC students will be the first in Canada to be able to study toward a bachelor degree in arts and sciences while also earning a Master of Management.
An 87-year-old Canadian doctor of Japanese ancestry is the first student in a new UBC program on Asian Canadian studies.
Motorcycle-related hospitalizations and associated health care costs have increased sharply for older men, according to a new UBC study.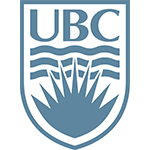 Seven University of British Columbia faculty members have been inducted into the Royal Society of Canada.
---
---
Opinions
How Hong Kong's protesters stay ahead of China's social media censors
Alfred Hermida of UBC's Graduate School of Journalism explains how Hong Kong protesters are trying to sidestep the Great Firewall of China.
Read more...
Expert Spotlight
A UBC researcher is looking at how apps and other devices can keep you moving.
---
---