UBC's quest to understand and treat Alzheimer's disease is being bolstered intellectually and technologically thanks to three gifts from philanthropist Charles Fipke.
Read more...
UBC experts are available to comment on the so-called "Umbrella Revolution" as Hong Kong's pro-democracy protests continue.
An 87-year-old Canadian doctor of Japanese ancestry is the first student in a new UBC program on Asian Canadian studies.
Children of college-educated parents eat more vegetables and drink less sugar according to a new study from UBC.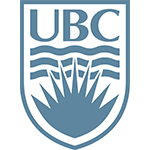 Seven University of British Columbia faculty members have been inducted into the Royal Society of Canada.
---
---
Opinions
Civility and the city
UBC's Bruce McManus discusses how best to measure the civility of a city in a new op-ed in the
Vancouver Sun
. 
Read more...
Expert Spotlight
A UBC expert makes the case for eating insects.
---
---